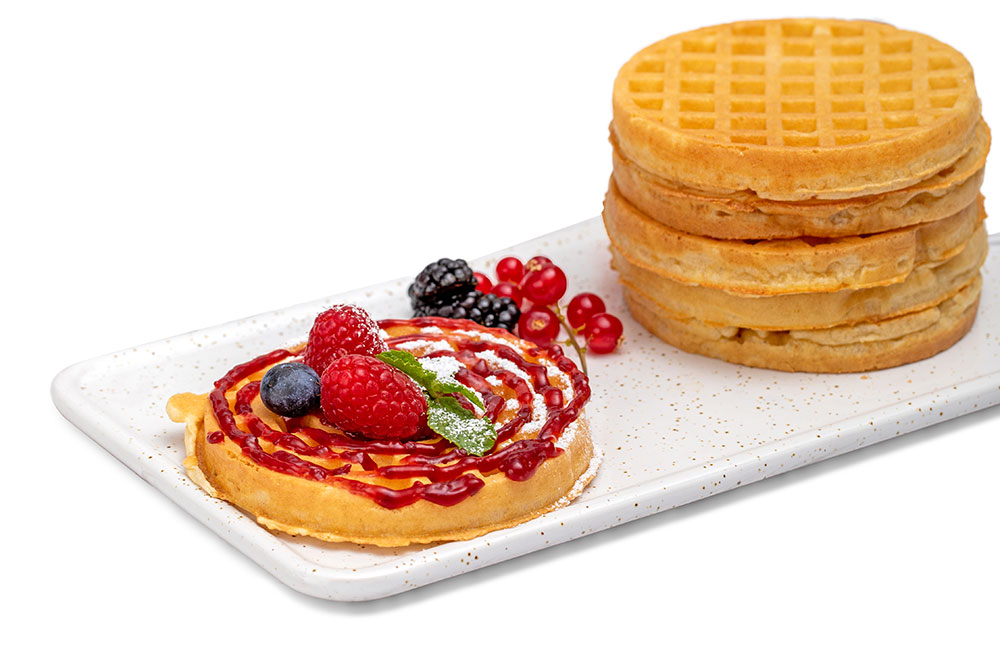 Classic Waffles Baking Instruction
Method 1

Toast in a toaster for 2-3 minutes to desired degree of crispness.
Method 2

Pre-heat the oven at 200°C for 5 minutes. Put the frozen waffle on a baking tray and bake for 2-3 minutes. Do not defrost the waffles before baking.

Appliances vary so setting or time may need to be adjusted.
The perfect start to your day, there isn't any better breakfast than some good 'ol classic waffles topped with maple syrup, honey, or sugar.
Ingredients

Water, wheat flour, whole eggs, sunflower oil (not hydrogenated), sugar, oatmeal, soy flour, skimmed cow's milk powder, raising agents: Monocalcium phosphate, Sodium bicarbonate), yoghurt powder (cow's milk), salt.

Allergens: Wheat, oats, eggs, soy, milk

No GMO - No preservatives - No colouring - No flavoring - Free range eggs - No hydrogenated oil
You May
Also Like These
Feli's Kitchen pastries are a quick and convenient way to serve up tasty food for your family. We freeze them quickly to lock in flavour and freshness, so every mouthful is scrumptious when it reaches your dinner table. And with 15 varieties to choose from, we're sure even little tums will be satisfied. You can even experiment with your own flavours with our do-it-yourself pastry sheets.
Contact Us
Email
feli@feliskitchen.com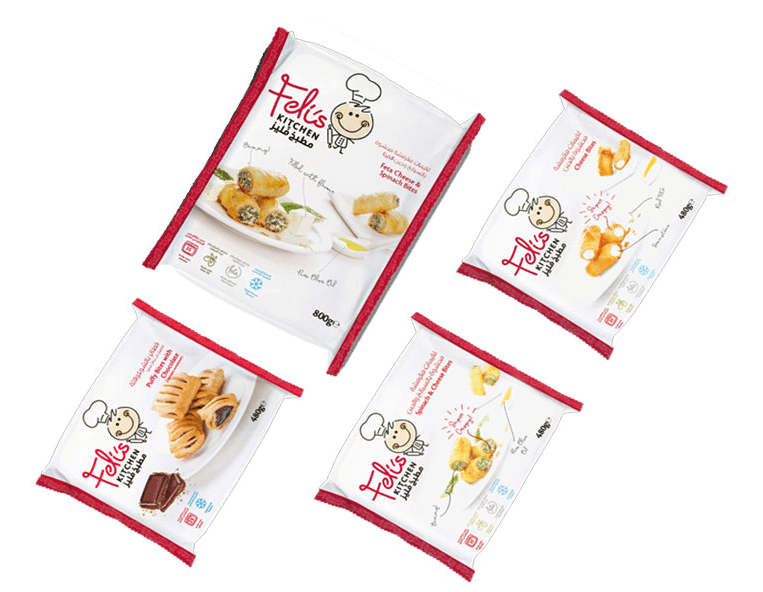 Where You Can Find Us