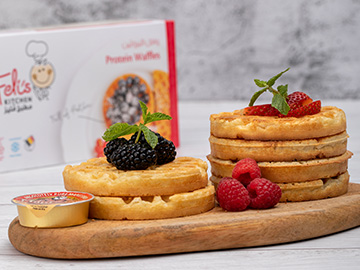 Protein Waffles Baking Instruction

Preheat your oven to 200°C

Remove the pack from the freezer 1 hour before baking.

Place the Za'atar Rolls on the grill tray lined with baking paper.

If you wish you can baste the rolls with beaten egg.

Bake in the middle of the oven for 12 minutes at 200°C until golden brown.

Adjust the cooking time and temperature depending on your oven.
Make your gym sessions more delicious with a flavorful pre-gym snack, sponsored by our protein waffles!
Ingredients

Flour

Butter

Sunflower oil

Water

Lebanese zaatar

Contains wheat (gluten).
You May
Also Like These
Feli's Kitchen pastries are a quick and convenient way to serve up tasty food for your family. We freeze them quickly to lock in flavour and freshness, so every mouthful is scrumptious when it reaches your dinner table. And with 15 varieties to choose from, we're sure even little tums will be satisfied. You can even experiment with your own flavours with our do-it-yourself pastry sheets.
Contact Us
Email
feli@feliskitchen.com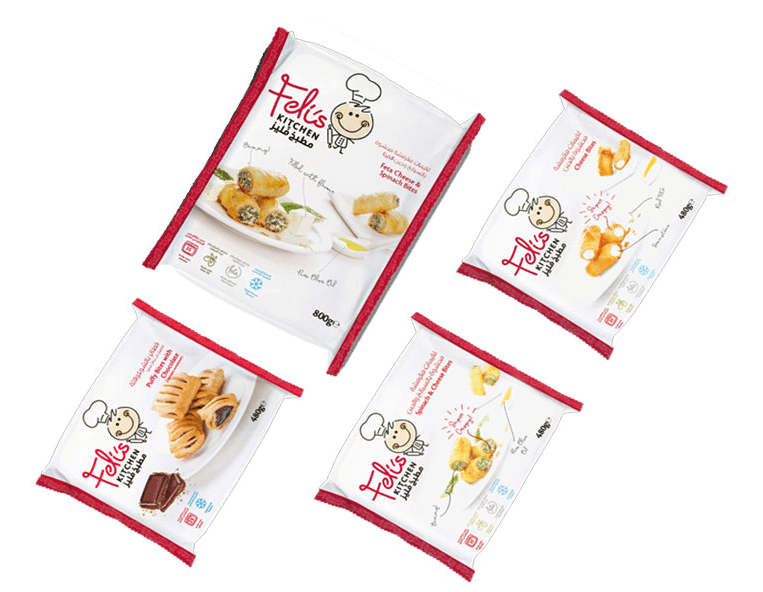 Where You Can Find Us